S.T.A.L.K.E.R.: Shadow of Chernobyl - Lost World Troops of Doom [v. 1.0006] (2011) PC
S.T.A.L.K.E.R.: Shadow of Chernobyl - Lost World Troops of Doom is a global modification to the game Stalker: Shadows of Chernobyl, which adds even more hardcore and freedom of action.
Two notable people worked on the creation of the mod in the fan community under the pseudonyms Irbis and Real Wolf, where the first acted as a game designer, and the second as a script debugger.
Plot
The developers have added a new main character and written fifteen original quests that are not related to the original story. It is very important that no boundaries are set in front of the player – you can take up a task at any time, enjoying the freedom and beauty of the Zone between this and that.
In certain missions, you will also have the right to choose. The fate of the characters and, of course, the ending of this story will depend on the decisions made. 
Gameplay
If the storyline has not suffered global changes, then as for the gameplay – there are innovations on the face. Among the main innovations, it is important to note the following:
anomalies move freely and are able to easily kill the hero;
AI has been significantly improved – now NPCs behave more intelligently and pose an even greater danger in battle;
added several types of vehicles;
now the exoskeleton is harder to get, and it consumes energy, which can be replenished with special batteries;
to find out the properties of an artifact, you will have to refer them to scientists for study;
food spoils, and therefore it makes no sense to collect a whole warehouse.
The developers did not change the graphics engine, but they tried to improve the quality of visualization as much as possible. Textures have become more detailed and clear, and the animation of movements is more realistic – now NPCs do not move like dolls. The new locations are not infer
Download the game torrent
Download S.T.A.L.K.E.R.: Shadow of Chernobyl - Lost World Troops of Doom [v. 1.0006] (2011) PC in Russian with a cracked game for PC , without viruses and SMS, you can follow the link below.

Connections: download /
distribute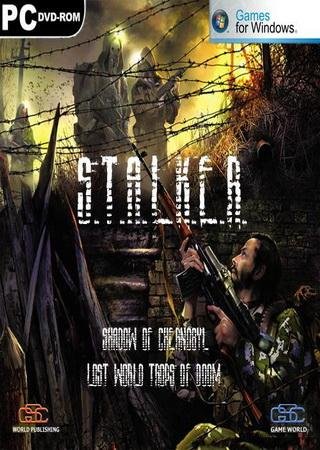 1.0006
Developer:
GSC Game World
Publisher:
Ирбис и Real Wolf
Similar torrent files
You can view similar giveaways: