Final Fantasy III (2014) PC | RePack by R.G. Mechanics

Final Fantasy III is a two–dimensional role-playing game released back in 1990 on the NES console (its pirate clone "Dandy" is widely known in Russia). Later, the RPG was ported to many other platforms, the official release of the project was on the PC in 2014.
An old RPG in modern realities
All parts of Final Fantasy are practically unrelated in the plot. The third game in the series was no exception, so you can safely start the passage without fear of ignorance of the events taking place in previous games.
Gameplay is standard for most RPGs of the previous millennium. The player controls a group of several characters, takes various tasks, buys items and explores dangerous forests, dungeons and other places. From time to time, a group of heroes stumbles upon hostile monsters, and the gameplay switches to a turn-based mode. The order of the move depends on the initiative of the character. During a turn, the player can perform an attack, stand up for defense, use magic or use an object. Only one action can be performed at a time, before the battle it is necessary to carefully think over your strategy.
Features of the game:
Several main and additional game characters.
The ability to change the class at any time of passing.
Turn-based battles that require thoughtful actions from the player.
The release of versions for a variety of gaming platforms.
For a complete understanding of the plot, players will not need to complete the previous parts of the series.
Disadvantages:
At the moment, Final Fantasy III is an incredibly outdated project. Many modern players will not be interested in this RPG at all.
The gameplay is able to get bored by the middle of the passage of the plot.
Graphics by modern standards are also ca
Download the game torrent
Download Final Fantasy III (2014) PC | RePack by R.G. Mechanics in Russian with a cracked game for PC , without viruses and SMS, you can follow the link below.

Connections: download /
distribute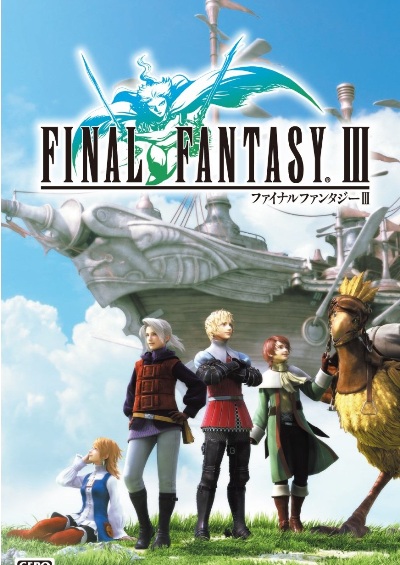 Publisher:
Square Enix, Eidos Interactive
Similar torrent files
You can view similar giveaways: