Star Wars: Jedi Knight - Jedi Academy (2003) PC

LucasArts Entertainment decided that watching the adventures of the Jedi is interesting, and participating in them is even more interesting. This is how the continuation of Jedi Outcast appeared, the main characters of which were young students of the Jedi academy. The main trump cards of "Star Wars" have not gone away: here you have lightsaber fights, the use of Force and the notorious choice between the dark and the light side.
The Story of a self-taught Jedi
Jayden Corr wanted to become a master of Force mastery so much that he built a lightsaber on his own. This, of course, was not enough, because the young man went to the Jedi Academy to become its student. Along the way, he met Roche Penin, who also intended to join the padawans of the academy.
The student life of the Jedi does not consist of parties at all: the knowledge gained in the classroom, students should immediately use in action. The adherents of the empire are not asleep: this time they have taken possession of an artifact capable of absorbing Power, and are going to resurrect the ancient leader of the Sith. The followers of the cult are very strong, and some of the padawans may be tempted to go to the dark side.
First choice
First of all, the developers offer gamers to customize the character and choose a representative from five races. At the same time, you can adjust the appearance of the hero / heroine, change the color and style of clothing. The player also has the opportunity to unify his lightsaber, for example, to determine the type of handle and the color of the blade itself. However, these changes are only cosmetic and do not affect the actual characteristics of the weapon.
Power in all its manifestations
Blaster pistols, rifles, thermal detonators are inferior in popularity to lightsaber fights and the use of various aspects of Force. As the story progresses, the gamer can pump up the skills of light and dark Power. If the former is represented by the possibility of healing, hypnosis and lowering enemy damage, then the dark side is aimed at destruction:
strangulation;
lightning from the fingers;
sucking the
Download the game torrent
Download Star Wars: Jedi Knight - Jedi Academy (2003) PC in Russian with a cracked game for PC , without viruses and SMS, you can follow the link below.

Connections: download /
distribute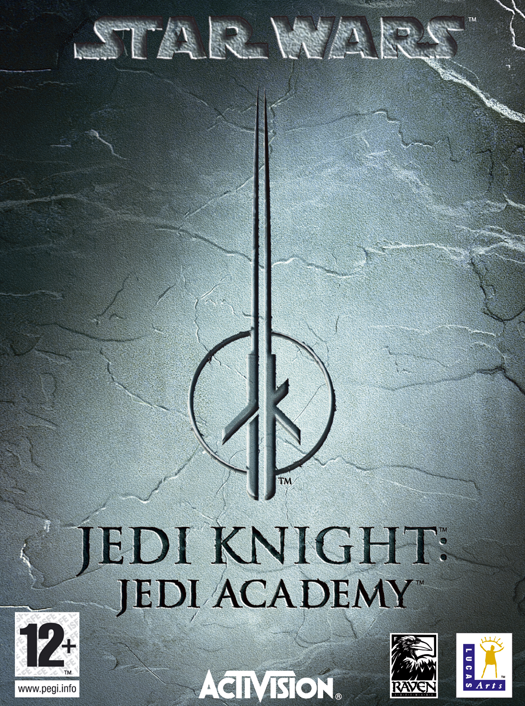 1.0
12++
Similar torrent files
You can view similar giveaways: