Obscure - Anthology (2005-2007) PC | RePack by R.G.Mechanics

The ObsCure series of games was released by the French company Hydravision. And it includes two parts: ObsCure and ObsCure 2 Authoritative gaming publications have named it nothing else than "French horror in the American manner". The weak graphics and incomprehensible control system are more than compensated for by the unique atmosphere and stunning musical accompaniment.
Plot
In the first part, we play for high school students somewhere in the USA. The prestigious school is surrounded by mysterious stories about missing students who no one has ever seen again. The main character Kenny Matthews by the will of fate finds a secret laboratory, which is hidden in the basement of an abandoned house, where the director of the educational institution conducts inhuman experiments. But failing to get out becomes a hostage. And at this time, his sister is upstairs, along with Kenny's girlfriend, trying to find him and solve the mystery of the disappeared students.
The second part was called ObsCure 2 and serves as a direct continuation of the first, only the place of action is already a university, and the number of heroes was increased from 5 to 8. The plot was a set of stamps, so it received slightly lower ratings from critics.
Gameplay
The game part of both games is tied to the use of the unique skills of each character, only by combining their skills it is possible to complete all levels and solve puzzles. It is worth noting that if a player allowed the death of one of the heroes, then he was no longer reborn and it was possible to come to the final in proud solitude. The ending of the game also depends on this, there are 2 different finals in total.  Here is a short list of the skills of some heroes:
Kenny Matthews is an athlete, has increased strength and resilience. He can run super fast, but for short distances.
Shannon Matthews is the main character's sister. Performs the role of a medic, as he uses a first aid kit more efficiently by 25%, and also suggests ways to solve problems.
Josh Carter is a journalist, highlights all the useful objects around.
And this is far from a complete list, in addition to skills, they absolutely all handle weapons perfectly, the arsenal of which was quite extensive in the first part, and in ObsCure 2 it became even more. The excellent plot of the first part, unfortunately, did not get a new twist in the second, which l
Download the game torrent
Download Obscure - Anthology (2005-2007) PC | RePack by R.G.Mechanics in Russian with a cracked game for PC , without viruses and SMS, you can follow the link below.

Connections: download /
distribute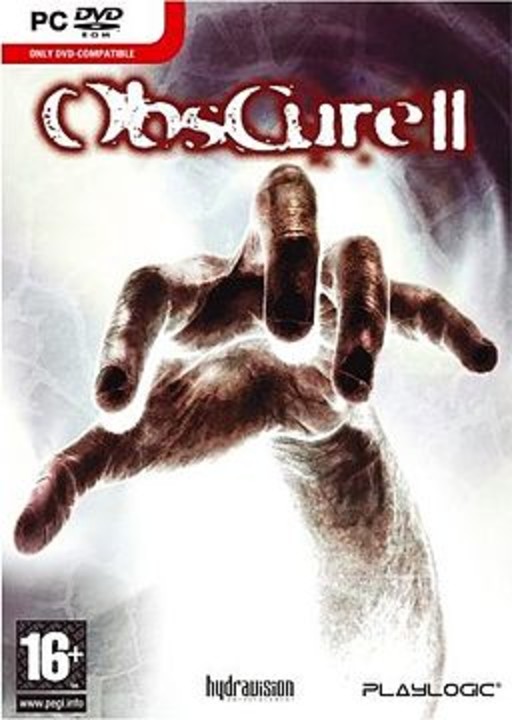 7+
Publisher:
Playlogic Entertainment
Interface:
Русский | Английский
Voiceover:
Русский | Английский
Similar torrent files
You can view similar giveaways: