Gold Hunter

Gold Hunter is a realistic gold miner simulator in which users will have the opportunity to earn a fortune by completing interesting tasks in a completely open virtual world.
Review
Gold Hunter does not have any clear storyline, but instead the gamer is offered an order of 250 interesting quests, where each successive one is more difficult than the previous one. All of them are aimed at earning money and improving your lifestyle. Otherwise, the player has absolute freedom of action.
Gameplay
Among the main gameplay chips of the simulator Gold Hunter should be noted:
Dynamic system of changing weather conditions and time of day.
There is enough work regardless of the weather, for example in winter when it is impossible to dig, you can always dive under the water and look for treasures at the bottom.
Ability to use vehicles to explore the open world, as well as for gold mining. 
There is a function to upgrade your vehicles.
In addition to gold mining full of other part-time jobs, such as bartender at the local bar or trucker.
You can build your own house with the money you earn.
Download the game torrent
Download Gold Hunter in Russian with a cracked game for РС , without viruses and SMS, you can follow the link below.

Connections: download /
distribute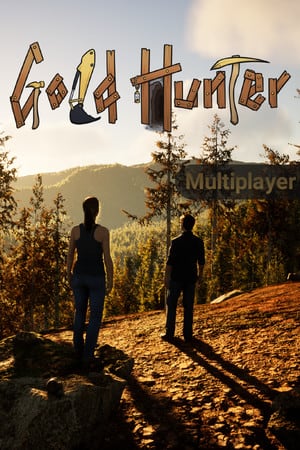 Full (Last)
12+
Developer:
eXtreme Studios
Publisher:
eXtreme Studios
Similar torrent files
You can view similar giveaways: