Panzer Elite Action Gold Edition

Do you want to feel nostalgic "old school" and have fun? Panzer Elite Action Gold Edition invites everyone to do it. The game is an exciting tank simulator, released back in 2007. Despite its venerable age, the project is sure to please fans of high-flying and high-quality gameplay.
Gameplay
According to the classics of the genre, the events of the game will take the user to the time of the Second World War. The actions will unfold on the territory of Europe. The gamer will be able to look at the historical event from three sides at once. You will be able to try yourself as a German officer, a Soviet captain and an American commander. The game offers to go through 3 story campaigns, including missions. In the latter, you will participate in military operations, accompany important people and attack rivals.
Panzer Elite Action is replete with a selection of military equipment. The user will be able to evaluate the skills of tank "titans" from the best manufacturers of that time. The authors were able to implement realistic control and behavior of transport on the battlefield. The game has a high-quality system for destroying the environment, buildings and, of course, enemy cars. Users will be able to witness truly vivid battles, steep explosions and spectacular turns of hostilities.
In addition to narrative modes, the game has a multiplayer campaign designed for 32 participants. Of course, the simulator servers are most likely "dead", but you can still try to find true fans of the project there. Are you ready to take a chance?
Features
The key features of the Panzer Elite Action Gold Edition include:
3 exciting campaigns at once;
To choose from: Germany, the USSR and America;
Three colorful and bright protagonists;
A wide selection of vehicles and guns;
An interesting skill leveling system;
Realistic physical model;
Flying destructive system;
Outdated, but large-scale locations;
High-quality soundtrack.
Download
At the bottom of the page there is a link to download the torrent file Panzer
Download the game torrent
Download Panzer Elite Action Gold Edition in Russian with a cracked game for PC , without viruses and SMS, you can follow the link below.

Connections: download /
distribute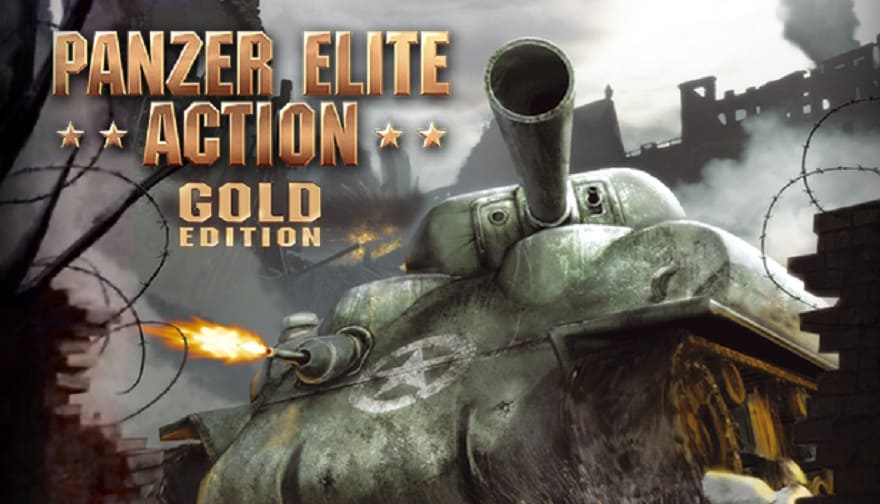 Interface:
Russian, English
Voiceover:
Russian, English
Similar torrent files
You can view similar giveaways: