Sine Mora EX (2017) PC
Sine Mora EX is a video game in the shooter genre that will allow you to manage time.
The game was developed by the teams: Digital Reality, Grasshopper Manufacture, Gyroscope Games.
Plot
The game takes place on the planet Seol, which is very similar to Earth. By the time the plot unfolds, two factions are locked in an Eternal War: the aggressive and dictatorial Leyli Empire and the Atarak kingdom in the Enki race. Enki are famous for their unique talent to manipulate time, being able to transport any object or even themselves to any point in the past or even into the future. Over time, however, the Empire develops a "Project", a machine capable of manipulating time. The device is capable of arbitrarily accelerating the flow of time of an object or even a living being to such an extent that it literally erases its existence.
The narrative aims to tell two stories that take place in the same places, but at different periods of time, when one leads to the events of the other. The first depicts a father's desire to avenge his dead son, who was executed by the Empire after giving up nuclear weapons in the city. The second plot consists of the survivors of Enki, a race that was almost driven to extinction by the Empire.
Gameplay
This is a great shooter, offers both a story mode and an intertwined plot, and an arcade mode that provides a deep, satisfying gameplay.
Features:
unique gameplay with time management;
7 beautifully crafted, diverse levels;
Since the game is presented as a machine gun shooter, it has four difficulties: normal, difficult, tough and insane;
more than 50 weapon combinations;
The primary weapons of the aircraft can be upgraded, and players are equipped with limited use, more powerful secondary weapons, allowing you to eliminate more enemies on the screen at a time;
more than 60 combinations of planes, characters and time manipulation devices.
With a solid gameplay design combined with dazzling visuals and a stunning soundtrack by Akira Yamaoka, Sine Mora Ex offers an experience that will captivate from start to finish.

Download the game torrent
Download Sine Mora EX (2017) PC in Russian with a cracked game for PC , without viruses and SMS, you can follow the link below.

Connections: download /
distribute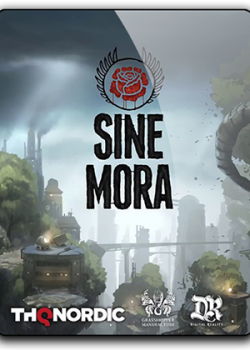 1.0
Interface:
Русский, Английский
Similar torrent files
You can view similar giveaways: