Last Day of June (2017) PC
Last Day of June is an interactive story about love and loss that presents players with ways to change the future, with mixed results of various actions related to loss, grief, repetition and acceptance.
Plot
The story revolves around one simple question: what would you do to save someone you love?
This question manifests itself here in the form of Carl and June, who live in a picturesque village populated by a handful of characters.
Tragedy strikes the family, in the form of June's death. After her death, Karl is visited by some magical force that gives him the opportunity to return to a crazy day, but from the point of view of another villager.
There is an old man, a young boy, a neighbor and a rich landowner. The cause and effect of each of these people's actions leads to Carl being so desperate to prevent June's death.
Gameplay
Most of the gameplay is focused on the lives of neighbors. Each of them has unique abilities that can slightly change the shape of the city.
In this sense, most of the game is a walking simulator and you will never be able to get to an area that is disabled until you guide the characters through it in the correct order.
The more interesting part is when you have to deal with the consequences of the changes that resulted from your actions.
For every action that each of the neighbors performs during the day, there is an unexpected result, so preventing a car accident is not as easy as it seems at first glance.
The puzzles are to try to balance these actions while working towards the ultimate goal of preventing a car accident.
Features:
a whole chain of puzzles shows that changing the past may not be as easy as it seems;
an interesting backstory, and this is due to most of the artistic and cinematic decisions of the game;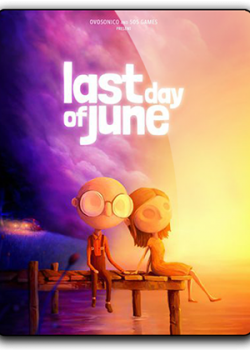 1.0
Interface:
Русский, Английский
Similar torrent files
You can view similar giveaways: