The First Templar (2011) PC

The First Templar is a computer video game in the genre of action and RPG, which tells about the last years of the existence of the powerful order of the Knights Templar.
A well-known Bulgarian studio called Haemimont Games worked on the creation of the game.
Plot
The Templar Order is an influential church organization that appeared during the Crusades and was designed to protect all pilgrims and Catholics.
Over time, the order became so powerful that it began to lend money even to kings, including the ruler of France. The top of the Templar government began to worry only about their own wealth and forgot the ideals of chivalry.
At the end of the XIII century, the papacy and the king of France turned against the Templars and wished for their destruction. You will play as an experienced member of the order – Knight Celian, who wants to save his brothers.
Gameplay
The gameplay of The First Templar is classic for the action genre. The actions of the video game unfold in corridor locations – you can't even step aside or choose replicas during dialogues.
Among the main features and advantages are the following:
you are armed with the usual set of weapons, as for a knight of the order – this is a sword and a large shield – you will use them in battle, performing various combo strikes;
the ability to collect various items and gold, which is in special boxes and removed from the corpses of enemies;
you will not travel alone – you will always have a companion with you, who helps in battle and in solving various puzzles that you will meet along the way.
As for 2011, The First Templar has rather mediocre graphics and yet for fans of the knights theme
Download the game torrent
Download The First Templar (2011) PC in Russian with a cracked game for PC , without viruses and SMS, you can follow the link below.

Connections: download /
distribute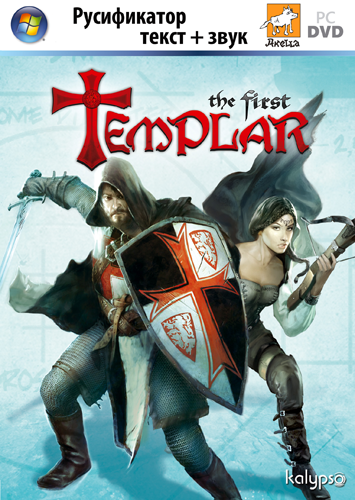 1.00.595
Publisher:
Haemimont Games
Publication type:
Лицензия
Interface:
Русский, Английский
Voiceover:
Русский, Английский
Similar torrent files
You can view similar giveaways: