Zeno Clash (2009) PC
In 2009, the game won several awards for a successful combination of a fighting game and a first-person shooter. Critics also noted the memorable plot and the developers' non-standard approach to the visual design of the gameplay.
The Adventures of a Rogue
The protagonist of the game Get is a resident of the fictional world Zenozoic. He is disliked in his own family, the head of which is Papa-Mama, a being considered a hermaphrodite. Geth arranges an attempt on his parent, so he is forced to run away from the anger of his brothers and sisters. He is followed by a friend named Dedra. On the way to the edge of the world, the heroes participate in battles with various inhabitants of Zenozoic. Enlisting the support of the Golem, Geth returns to his hometown, where he is waiting for the hardest battle with Dad-Mom, who has a terrible secret.
Gameplay
You can pass the levels of the story campaign only strictly in order. Once in a new location, the protagonist is obliged to engage in battle and defeat all enemies in order to continue the journey. The type and number of opponents are displayed on a special screen. The emphasis in the gameplay is on hand-to-hand combat: the hero punches, dodges enemy attacks, and can also carry out special attacks. Activation of the "Concentration" function forces the Geta to focus on a specific enemy, which makes the blows more powerful and makes it possible to carry out special combos.
Weapon
In addition to fists, the protagonist can use 7 types of weapons:
bone stick – deals good damage, but breaks;
skull bomb - scatters opponents with a shock wave;
hammer – causes severe damage, but the handle may fall off;
musket – has a magazine for three bullets, designed for ranged combat;
double fish pistol – two pistols with four cartridges in each;
grenade launcher – shoots a time bomb.
Some bosse
Download the game torrent
Download Zeno Clash (2009) PC in Russian with a cracked game for PC , without viruses and SMS, you can follow the link below.

Connections: download /
distribute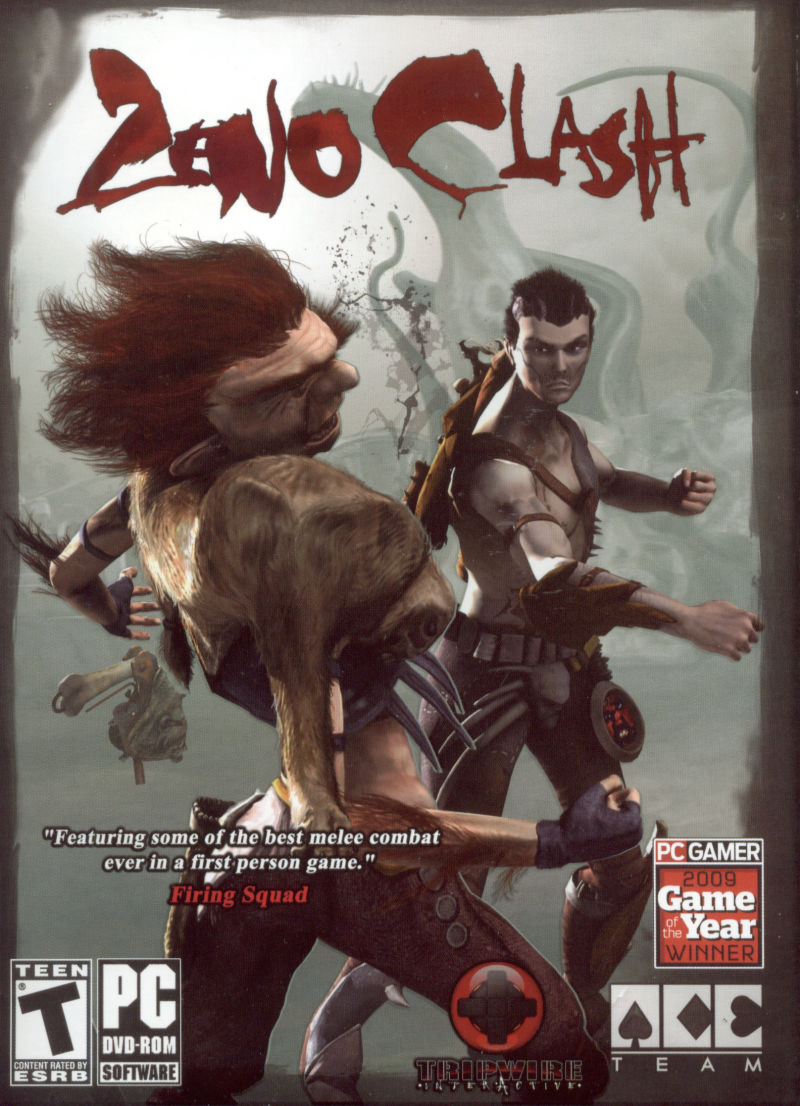 1.0
Publication type:
Лицензия
Interface:
Русский, Английский
Similar torrent files
You can view similar giveaways: