S.T.A.L.K.E.R.: Call of Pripyat - Frosty Wind CoP [v.1.6.02] (2014) PC

S.T.A.L.K.E.R.: Call of Pripyat - Frosty Wind CoP is a global modification to the game Stalker: The Call of Pripyat, which completely changes the graphic component, bringing winter to the Zone.
A small amateur studio called Junx worked on the creation of the mod.
Plot
The main story has not suffered any changes. You are still in favor of a certain SBU officer, Major Degtyarev, who should find out the reasons for the failure of Operation Fairway.
Several combat helicopters sent to the Zone to study its abnormal activity crashed. The hero must find the crash sites and search them.
Not only bandits and mutants will stand in his way, but also the Zone itself, because it exists as an independent organism.
Gameplay
As for the gameplay, the mod did not affect him either. The developers only added a little content and worked hard enough with the graphics component. What kind of changes are we talking about?
The time of year was changed to winter – there are snow-covered wastelands, cities and swamps around us.
Models of many types of weapons and equipment have been completed and changed for the better.
The texture quality itself has increased by an order of magnitude, which fortunately had little effect on performance.
Added a special "New Year's menu" instead of the basic one.
The animation of movements has been corrected.
In addition, it should be noted that there is an updated voice acting of the characters and the surrounding world. As a bonus, a couple of models of firearms and mutants not previously seen in the series appeared.
It is equally important that the mechanics of stalkers' behavior have also changed – now they are more aggressive towards the challenging actions of the protagonist.
Amateur mod S.T.A.L.K.E.R.: Call of Pripyat - Frosty Wind CoP is created for those Stalker lovers who simply d
Download the game torrent
Download S.T.A.L.K.E.R.: Call of Pripyat - Frosty Wind CoP [v.1.6.02] (2014) PC in Russian with a cracked game for PC , without viruses and SMS, you can follow the link below.

Connections: download /
distribute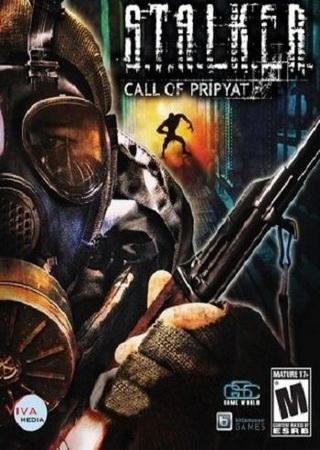 v1.6.02
Publisher:
GSC World Publishing
Similar torrent files
You can view similar giveaways: