Stoneshard (2018) PC

Stoneshard is a brutal role-playing game that perfectly combines a dark game world, terrifying characters and enemies, dangerous dungeons and high difficulty passing.
This world has almost no hope of escape
The originally friendly world is filled with hordes of monsters such as feral beasts, bloodthirsty undead, or simply embittered humans. Kingdom after Kingdom is defeated by the never-ending forces of darkness, and the inhabitants have all but given up hope of salvation.
You, as one of the few remaining heroes, have to take a sword, a bow or a staff in your hand and go to fight with evil spirits. The battle will be incredibly difficult, even a simple wolf can deliver tangible problems, we shouldn't even speak about stronger opponents, such enemies are able to instantly kill the gaping hero.
Therefore, before the campaign you need to prepare thoroughly, buy decent equipment and level up your character. It will allow you to increase your chances of success and snatch the victory from the clutches of monsters.
Stoneshard Features:
A huge arsenal of various weapons and spells, with which the player will be able to deal with scary monsters.
The need to monitor not only health levels, but also hunger, sleep and other vital needs.
Pixelated style, thanks to which older players can experience a fit of nostalgia.
Turn-based battles, allowing you to perfectly think through your every action and react to any change in the situation on the battlefield.
Sophisticated dungeons, to challenge one of them, it will take a long time to prepare for the campaign. You will not be able to take a dungeon on impulse.
Opportunity to take loyal companions with you.
Download the game torrent
Download Stoneshard (2018) PC in Russian with a cracked game for PC , without viruses and SMS, you can follow the link below.
[attachment=6039:stoneshard_0_8_0_26_62345_win_dev_gog.torrent]
Connections: download /
distribute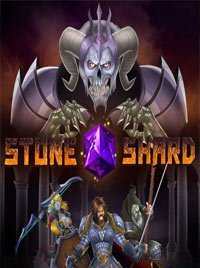 0.8.0.26
12+
Developer:
Ink Stains Games
Publisher:
Ink Stains Games
Similar torrent files
You can view similar giveaways: