Saboteurs: Vietnam / Men Of War: Vietnam (2011) PC | RiP by R.G. Mechanics
"Saboteurs: Vietnam" is a tactical RPG in which the player has the opportunity to control special forces units of both the US military forces and the Soviet Union.
The US Commando strike group will consist of:
Sergeant John Merrill is the think tank and commander of the squad.
Jimmy Walsh is a fearless machine gunner.
Sonny Armstrong is a cold—blooded sniper.
Carl Dylan is a calculating grenade thrower.
Bill Corby is the best bomber in the world.
This company will be abandoned in Vietnam. The purpose of the group is to contribute to the advancement of the main US ground forces by performing a sweep of enemy military bases. Secret missions will have to be carried out by several representatives of saboteurs, as well as by the whole group at once.
A detachment of special purpose fighters of the USSR is made up of five instructors who are thrown into the very epicenter of the Vietnam War in order to train the local army to defend itself and conduct attacking maneuvers. In the course of this storyline, Soviet fighters will have to fight almost alone with the professional US army.
Features of the game
The player gets into the location of all the firearms of those times that were in the location of both armies. All ground equipment will serve to move the game characters around a huge game location. Tanks and stationary firearms can be used during the battle. Any object can be used not only as a shelter, but also to destroy it. The storylines are intertwined with historical events taking place during the Vietnam War. The player gets a variety of options to complete each mission of the game.
You can use tornado tactics and arrange a dynamic battle, or you can use the individual skills of your saboteurs and destroy enemies silently. Each mission will be different from the previous one — the player will need to use different chara
Download the game torrent
Download Saboteurs: Vietnam / Men Of War: Vietnam (2011) PC | RiP by R.G. Mechanics in Russian with a cracked game for PC , without viruses and SMS, you can follow the link below.

Connections: download /
distribute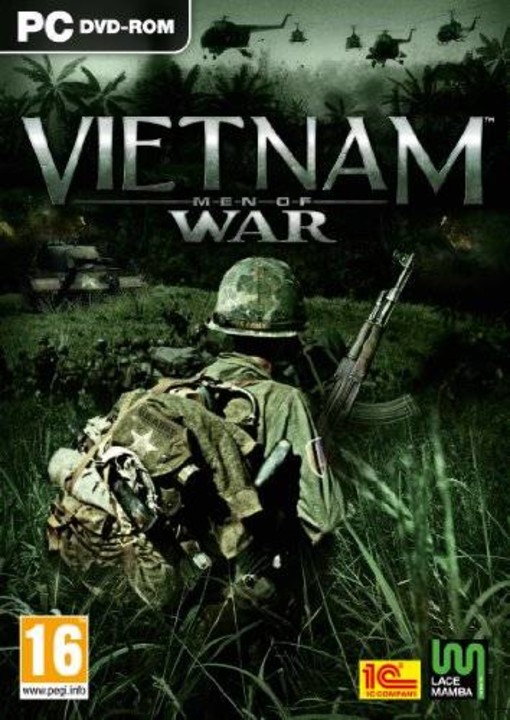 1.00.2
Similar torrent files
You can view similar giveaways: