Sons of The Forest
Sons of The Forest - continuation of the beloved survival simulator and part-time horror, in which players will once again find themselves on an island with bloodthirsty natives.
Review
This time the events take place in the distant future, in which humanity is forced to fight for survival against monsters. The protagonist is an experienced special forces fighter who is sent on a dangerous mission to fight the enemy. However, during the flight the ship suffers a critical failure and the protagonist is thrown to an island in the middle of the ocean. Except for him, no one managed to survive. Now, the man has to survive as long as possible, but it will be extremely difficult, because the local tribes will not rest until they eat a soldier. 
Gameplay
Among the key gameplay chips of the survival simulator Sons of The Forest you need to highlight:
The virtual world is completely open and seamless, and it's full of secrets.
Advanced survival simulation - the player is forced to take care of natural needs, cure diseases, sleep, eat, and so on.
You can build various buildings, traps, fires and more - for this the hero has a special diary with all the instructions.
It is allowed to extract resources from the surrounding world - cut down trees, collect sticks, stones and so on.
Extremely developed artificial intelligence of enemies - they learn by watching the actions of the user.
Лучший торрент клиент по ссылке ниже:
Download the game torrent
Download Sons of The Forest in Russian with a cracked game for РС , without viruses and SMS, you can follow the link below.
[attachment=6283:sons-of-the-forest-v-35237-early-access-2023-pc-repack-ot-pioneer.torrent]
Connections: download /
distribute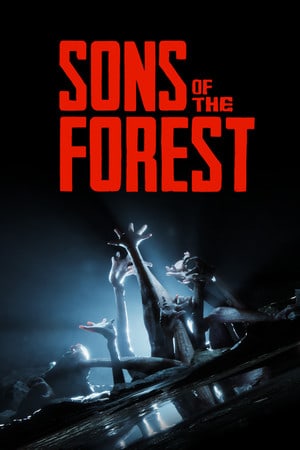 10622315
18+
Developer:
Endnight Games
Publisher:
Endnight Games
Similar torrent files
You can view similar giveaways: