Green Hell VR
Green Hell VR is still the same realistic Amazon jungle survival simulator, but designed specifically for virtual reality gadgets. Thanks to them, the immersion in the game universe is even deeper, and the gameplay becomes more realistic and natural.
Review
The main character is still the American anthropologist John Higgins, who goes on a trip to the Amazon to study unique animal species. The expedition ends in failure - the protagonist gets separated from his group and gets lost in the middle of the jungle. Now his only task is to survive. 
Gameplay
Among the main gameplay features of the survival simulator Green Hell VR should be noted:
The virtual world is completely open to explore and harbors many dangers, from diseases and wild animals to bloodthirsty local cannibal tribes.
Crafting mechanics are present, allowing you to craft tools as well as weapons.
You also need to create bandages, cook food and many other items necessary for survival.
It is equally important to take care of building a safe shelter, which will help in bad weather, as well as protect you from predators at night.
Download the game torrent
Download Green Hell VR in Russian with a cracked game for РС , without viruses and SMS, you can follow the link below.

Connections: download /
distribute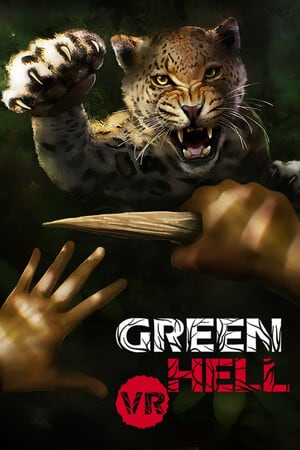 1.0.7
16+
Similar torrent files
You can view similar giveaways: