New Home: Medieval Village

New Home: Medieval Village is an urban simulation and real-time strategy game that will make gamers feel like pioneers of America.
Review
Events take place in the midst of the Age of Discovery. The gamer turns out to be an aristocrat who sponsored the voyage of a pilgrim ship from Europe to the uncharted lands of North America. 
Upon arrival, it is necessary to build the first huts and pave an uncomplicated road. Then it is important to establish the extraction of key resources like stone and timber, as well as to sow the land and start growing crops. You can then look to expand and turn your small village into a full-fledged town, but it's not an easy task to gain that status. 
Gameplay
Among the main gameplay features of the simulator New Home: Medieval Village should be noted:
A large variety of buildings that can be upgraded.
It is required to take care of the welfare of the inhabitants - it is important to provide them with everything they need, especially food and clean water.
It is recommended to form the districts of the settlement correctly, so that the industrial buildings were in one place, residential sectors - in another, and warehouses - in a third. 
It is advisable not only to engage in resource extraction, but also to create a new sanctified nation, and therefore one should not forget to build a school, a church, and cultural buildings like a theater.
Download the game torrent
Download New Home: Medieval Village in Russian with a cracked game for РС , without viruses and SMS, you can follow the link below.

Connections: download /
distribute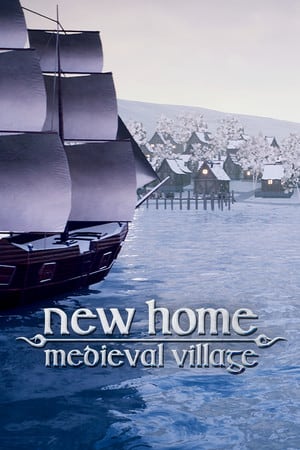 0.52.3
12+
Developer:
Mustafa Caner Tonbul
Publisher:
Mustafa Caner Tonbul
Similar torrent files
You can view similar giveaways: