Contraband Police
Contraband Police is a one-of-a-kind customs policeman simulator that puts players at the U.S. border, checking who and what they enter the country with.
Review
In Contraband Police there is no storyline as such - the player must simply perform the routine work of his position. His list of duties includes checking documents, searching cars for contraband or illegal goods. 
During the working routine there will be a lot of randomly generated situations in which you will have to make difficult decisions. If the offender is still found, he should either be fined if the violation was minor or sent to the local station, where he will deal with the appropriate authorities. 
Gameplay
Among the main gameplay features of the Contraband Police simulator should be noted:
The ability to examine the documents of drivers and check them in the database on the computer.
It is also necessary to check the documents on the car, because it may well be stolen.
If the car seems suspicious it is allowed to examine in detail - to get into the cabin, the trunk or even to punch the wheels, because some craftsmen can very skillfully hide contraband.
All events are randomly generated and almost never repeated, so the gameplay can drag on for many hours.
Download the game torrent
Download Contraband Police in Russian with a cracked game for РС , without viruses and SMS, you can follow the link below.

Connections: download /
distribute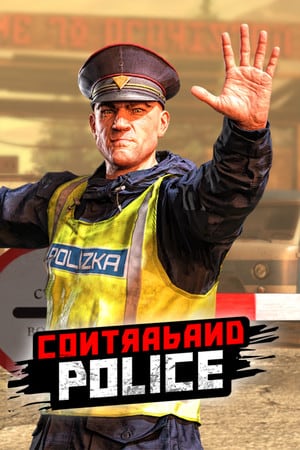 5.9
12+
Similar torrent files
You can view similar giveaways: