ElectriX: Electro Mechanic Simulator
ElectriX: Electro Mechanic Simulator is a simulator in which players will take on the role of a craftsman who has opened his own repair shop for computer and household appliances, as well as phones.
Review
In ElectriX: Electro Mechanic Simulator there is no storyline, as the game is a sandbox in which you will have to perform the routine work of a technician repairman. Initially, the users will face the most basic tasks - the repair of push-button phones and the simplest household appliances.
Earning money, you can buy new equipment, through which opens up access to more complex devices, such as smartphones, laptops and computers. 
Gameplay
Among the main gameplay features of ElectriX: Electro Mechanic Simulator:
Despite the fact that the gameplay of repair and disassembly of devices is as close to reality as possible, what you see is still not worth repeating in life, as many parameters have not been taken into account here.
You will have to learn to understand the design and operation of various devices, to understand exactly where the breakdown in the circuit boards and so on.
Before handing over the finished product to the customer, it must be tested for performance.
It is important to fulfill many orders within a clear deadline.
Download the game torrent
Download ElectriX: Electro Mechanic Simulator in Russian with a cracked game for РС , without viruses and SMS, you can follow the link below.

Connections: download /
distribute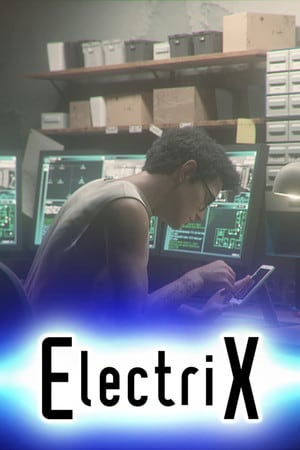 0.7
12+
Similar torrent files
You can view similar giveaways: