Sky Haven Tycoon - Airport Simulator
Sky Haven Tycoon - Airport Simulator - a business and management simulation in which the user gets to manage their own airport and make sure that everything works perfectly, otherwise disaster will not be avoided.
Review
Sky Haven Tycoon - Airport Simulator lacks a full-fledged storyline, but instead provides impressive freedom of action. The user can independently decide which way to develop their business. Initially the player is given a rather miserable enterprise, which practically do not bring any income.
To change this will need to learn how to properly build infrastructure, monitor the schedule of airlines, to meet the demands of passengers, and so on. In fact, gameplay is endless and can be enjoyed until you get bored.
Gameplay
Among the main gameplay chips Sky Haven Tycoon - Airport Simulator should be noted:
Unlimited freedom of action.
Nice voxel graphics, which at one point looks very harmonious and almost does not load the iron of the computer.
Ability to personally create a schedule of aircraft movements and adjust them in real time. 
Erection of a variety of buildings, runways, terminals, and so on.
There are mechanics of research of new technologies with which you can significantly improve the efficiency of airports.
Download the game torrent
Download Sky Haven Tycoon - Airport Simulator in Russian with a cracked game for РС , without viruses and SMS, you can follow the link below.

Connections: download /
distribute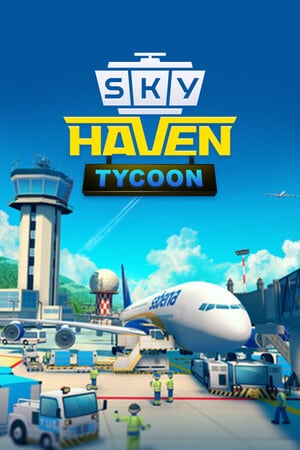 0.6.3.39
12+
Similar torrent files
You can view similar giveaways: