My Child Lebensborn
My Child Lebensborn is a kind of foster parenting simulation in which the gamer is presented with a lot of difficult topics and forced to make difficult decisions in a war-torn world.
Review
Events unfold shortly after the end of World War II. The main characters are an adult married couple who cannot have children. The protagonists take the rather desperate step of arranging custody of a Lebensborn boy.
Lebensborn is a special educational institution that was created specifically by order of Adolf Hitler. It was exclusively for infants, most often from officer families, whose blood was supposedly pure and belonged to the Aryan nation. After the end of hostilities, society's attitude toward such children left much to be desired.
This is why the new parents will face many problems, especially with society's perception of a boy named Klaus. Their task is to raise a physically and mentally healthy child. 
Gameplay
The main gameplay features of My Child Lebensborn simulator are:
An excellent storyline that raises serious topics - it keeps you in suspense until the very end and regularly throws up challenging situations to deal with.
A key gameplay mechanic is choosing how to act in a particular episode based on events that happened behind the scenes, such as a boy being beaten up by other kids at school.
Each day the user has only two energy points to spend on a certain action and interaction with a child.
As part of the passage, it is important to meet all of the boy's physical and psychological needs-feed him, bathe him, let him rest, teach him about science and life, and help him get out of trouble.
Download the game torrent
Download My Child Lebensborn in Russian with a cracked game for РС , without viruses and SMS, you can follow the link below.

Connections: download /
distribute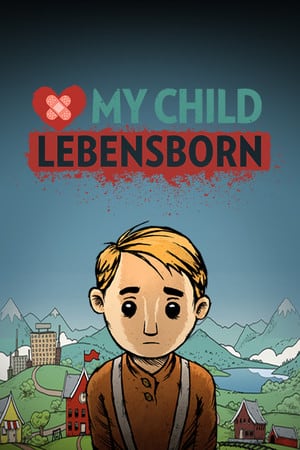 17.02.2022
12+
Publisher:
Sarepta studio
Similar torrent files
You can view similar giveaways: