Mount and Blade 2: Bannerlord
Mount and Blade 2: Bannerlord is a turn–based strategy and role-playing action video game set in a fictional medieval universe called Caldaria.
Review
Mount and Blade 2: Bannerlord is a much improved version of one of the previous parts of Mount & Blade: Warband and its events take place 200 years before those already described earlier. As before, the gamer acts as an ordinary person who found himself in the Caldarium and is now obliged to find his way here.
He can become a rich merchant, gather a gang of mercenaries and rob caravans, you can also go into the service of one of the local kings, become a lord and get a knighthood, fight in endless wars using your own small army. Also, nothing will prevent you from creating your own kingdom, capturing castles and cities, gradually expanding your empire.
There is no clear storyline and scenarios in Bannerlord – it is a classic sandbox with a lot of freedom of action in the open world.
Gameplay
Among the main gameplay features of the medieval adventure game Mount and Blade 2: Bannerlord, it is necessary to note:
All actions on the strategic world map take place in a step–by-step mode - the user travels around the world, communicates with other characters and lords, trades in cities, solves quests and so on.
The battles themselves take place on tactical maps in real time – in them the user personally participates in the battles with the help of his character, and can also give orders to his own squad.
Hundreds of units can participate in one battle at the same time.
In addition to the usual battles in the open field, there are assaults on fortresses and cities in which you can use siege guns, battering rams, ladders and towers.
There is a pumping system – you can improve not only the protagonist, but also his companions, as well as troops – from yesterday's nobleman through a series of victorious fighters, you can create a full-fledged heavily armed knight.
Лучший торрент клиент по ссылке ниже:
Download the game torrent
Download Mount and Blade 2: Bannerlord in Russian with a cracked game for РС , without viruses and SMS, you can follow the link below.

Connections: download /
distribute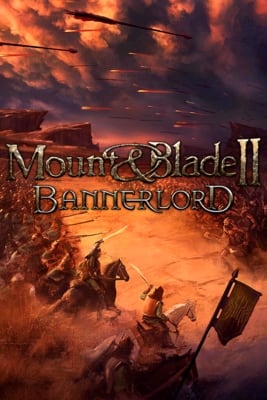 1.8.0.321460 Latest
12+
Developer:
TaleWorlds Entertainment
Publisher:
TaleWorlds Entertainment
Interface:
Russian, English
Similar torrent files
You can view similar giveaways: