Marvel's Spider-Man Remastered Repack from Mechanics
Marvel's Spider-Man Remastered is a reissue of the acclaimed action adventure about the fate of one of the most popular comic book characters. The original version was released only on the latest generation consoles, but PC owners were left with nothing up to this point.
Remastered
The key feature of the reissue is that the developers have significantly tightened the visual component to the level of 2022 and at the same time completely redesigned the controls so that using the mouse and keyboard, the gameplay remains as convenient as on consoles. Optimization has also improved significantly, which is why problems with lags and freezes are excluded.
Gameplay
The gameplay itself has remained unchanged and the following features are characteristic of it:
A completely open, seamless virtual universe with no restrictions on movement.
The protagonist can use his incredible skills to overcome any obstacles – he is able to climb on vertical surfaces, as well as literally jump between skyscrapers with the help of a web.
Advanced combat mechanics with a large set of conventional strikes and combo techniques, which is complemented by the use of gadgets and weapons built into the suit.
There are many main and secondary quests, the passage of which will take dozens of hours.
Marvel's Spider-Man Remastered build has been published on our website in a repack from Mechanics – this is one of the most popular teams that always hacks games quickly and optimizes well
Download the game torrent
Download Marvel's Spider-Man Remastered Repack from Mechanics in Russian with a cracked game for РС , without viruses and SMS, you can follow the link below.

Connections: download /
distribute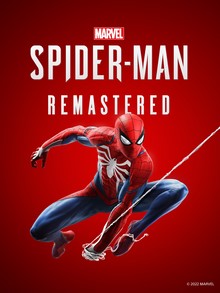 1.0
16+
Developer:
Insomniac Games
Publisher:
PlayStation PC LLC
Interface:
Russian, English
Voiceover:
Russian, English
Similar torrent files
You can view similar giveaways: