Stronghold
Stronghold is a video game in the genre of real–time strategy, which takes place during the Middle Ages on the territory of England.
Plot
The storyline of the strategy is completely fictional and the action starts in 1066. The plot begins at the moment when the king of the country was captured by bandits, which plunged the kingdom into chaos. It was divided among themselves by four bloody barons who started feudal wars for power.
One of these barons, nicknamed the Wolf, is also the culprit of the death of his father, the protagonist, who is a close ally of the king. In these difficult times for the kingdom, the main character is forced to lead loyal troops, with the help of which he is obliged to end the civil war and return power to the crown.
Gameplay
Among the main gameplay features of the strategic video game about the Middle Ages Stronghold it is necessary to note:
A large single-player campaign consisting of 21 missions.
The missions are divided into economic and military – firstly, it is necessary to get resources for a certain time, and secondly, everything is complex - it is important to get resources in order to use them to recruit troops and destroy the enemy.
Developed mechanics of construction, which offers to erect various kinds of economic buildings, industrial, cultural, as well as military.
The ability to build defensive fortifications and entire castles.
The function of controlling large armies on the battlefield or during the assault \ defense of a city or a stone castle.
Лучший торрент клиент по ссылке ниже:
Download the game torrent
Download Stronghold in Russian with a cracked game for РС , without viruses and SMS, you can follow the link below.

Connections: download /
distribute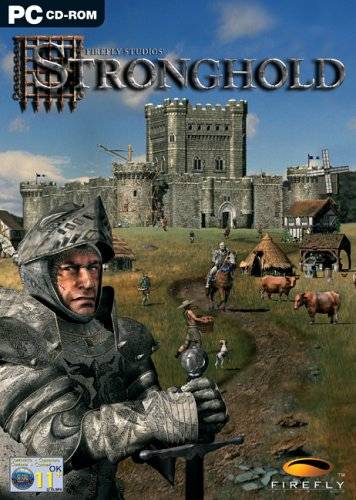 1.10
12+
Developer:
FireFly Studios
Publisher:
Gathering of Developers
Interface:
Russian, English
Similar torrent files
You can view similar giveaways: