God of War (2022) on PC in Russian

God of War is a console video game in the genre of action with a third–person view, which tells about the adventures of the Spartan god Kratos. After a series of adventures and the murder of Greek gods, the main character decides to settle down and start a family by marrying a mortal woman. As a result of their union, a son is born who also has divine power. Kratos decides that his son needs to be prepared for a dangerous future.
Plot
The events of the video game unfold on the territory of the Scandinavian Islands, where Kratos found his love and created a family. He decided to leave his past occupation forever and stop killing gods – his revenge has come to an end.
However, after the death of his wife, the main character begins to feel a threat that is approaching every day – he knows that a great catastrophe will happen in the future and prepares his son for trials.
In addition, somehow Kratos crosses the path of the Scandinavian gods, who eventually declare war on the main character and his son. In order to win in a new battle, Kratos will once again become a killer of the gods and challenge such powerful creatures as Loki and Thor. 
Gameplay
God of War is a first–class action game that is exclusive to the console Sony PlayStation 4. Released in 2018, the action movie about Kratos has earned a lot of awards and most reputable publications called it the best video game for PS4 2018.
Among the key gameplay features of the action , it is necessary to highlight:
throughout almost the entire passage, only Kratos will be playable, but in some moments you can switch to his son Atreus;
Atreus does not have much power, but he is able to shoot accurately with a bow, use magic and call for help in battle animals;
in battle, the protagonist uses the Leviathan magic axe, which he can throw at the enemy, and then use magic to return to his hand – also, attack modifiers can be applied to the axe, significantly improving its damage;
availability of the possibility of hand-to-hand combat without weapons;
special divine abilities, like "Rage", which temporarily gives the hero incredible strength;
the presence of numerous logic puzzles;
difficult bosses, battles with which look extremely colorful;
mechanics
Download the game torrent
Download God of War (2022) on PC in Russian in Russian with a cracked game for РС , without viruses and SMS, you can follow the link below.

Connections: download /
distribute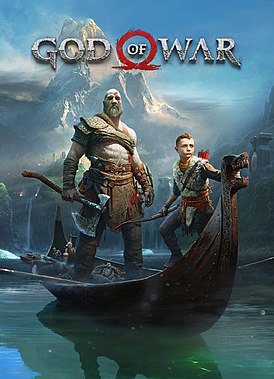 1.0.12/1.0.475.7534
18+
Developer:
SCE Santa Monica Studio
Publisher:
Sony Interactive Entertainment
Interface:
Русский, Английский
Voiceover:
Русский, Английский
Similar torrent files
You can view similar giveaways: