Fishing: Barents Sea [2 DLC] (2018) PC

Fishing: Barents Sea is a computer video game in the genre of fishing simulator, which takes place in the waters of the cold, but rich in fish and shellfish Barents Sea.  The main feature of the project is that it is not a classic amateur fishing – everything here is done only for commercial purposes. You can download Fishing: Barents Sea via torrent from our website for free and without registration.
A studio called Misc Games worked on the creation of the project.
Plot
We have never dreamed of owning our own industrial boat and plowing the seas in order to catch as many fish as possible and then return to the port with full holds and get a big income.
You get the first ship as an inheritance from your grandfather, a sailor. Of course, this vessel is not very durable and is very far from modern ships capable of transporting tons of valuable fish. But everything is in your hands – earn money and buy even bigger ships, gradually increasing your catch and, accordingly, profit.
Gameplay
Fishing: Barents Sea has received several additions and has been somewhat transformed for the better. Among the key features of the project are:
the events unfold in a huge virtual world, which is represented by the Barents Sea – an environment imitated by its landscapes;
use various equipment to find fishing spots – an echo sounder and a GPS navigator will help you with this;
learn how to fish with different equipment – first learn the basics, and then switch to more professional tools that are installed on expensive vessels;
the ability to upgrade your own skills;
a wide variety of ships, each of which has
Download the game torrent
Download Fishing: Barents Sea [2 DLC] (2018) PC in Russian with a cracked game for РС , without viruses and SMS, you can follow the link below.

Connections: download /
distribute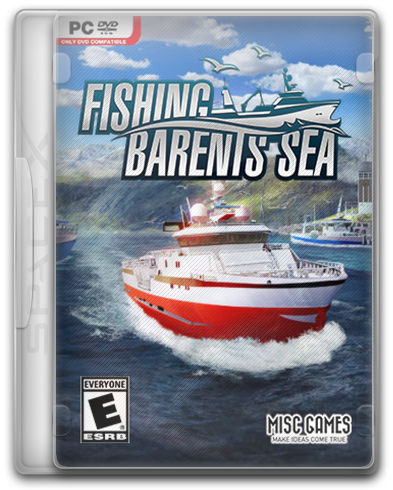 1.3
Publisher:
astragon Entertainment GmbH
Similar torrent files
You can view similar giveaways: