Bastard [v.1.31] (2018) PC

Bastard is a computer video game that combines several genres at once, including RPG, adventure quest and tactical strategy. The project takes place in a medieval setting where there is no magic, which is quite rare in this genre. You can download the Bastard game via torrent from our website for free and without registration.
A small young studio called Aterdux Entertainment worked on the creation of the project.
Plot
You are a young warrior who has to find his place in the medieval world. Only you can choose who to become – you can turn into a robber, a merchant or a simple military man. However, in this cruel world it is impossible to survive alone – you will have to find people in a squad, because there will be whole gangs of robbers on the way, which you cannot cope with alone.
Bastard is a story about how much it really costs to be a good person in a bad world.
Gameplay
Bastard is hardly an unusual representative of this genre. And yet the project has some features, and they are quite capable of attracting a large number of fans. Among the main distinguishing features are the following:
the game puts up for public discussion issues that have been relevant to humanity for hundreds of years;
every decision you make affects the further development of events, and therefore you always need to weigh your actions;
the original narrative system;
an interesting role model;
simple and at the same time fascinating tactical battles.
In general, Bastard gives gamers a fresh look at the medieval setting. It's full of gameplay features that can drag on for a long time. In addition, there is an average level of graphics and low system requirements, which means that the project will work we
Download the game torrent
Download Bastard [v.1.31] (2018) PC in Russian with a cracked game for PC , without viruses and SMS, you can follow the link below.

Connections: download /
distribute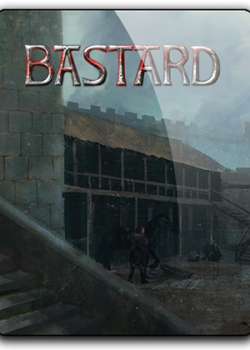 1.31
Publisher:
Aterdux Entertainment
Interface:
Русский, Английский
Similar torrent files
You can view similar giveaways: