Pillars of Eternity II: Deadfire (2018) PC
Pillars of Eternity II: Deadfire is a computer video game in the RPG genre, which is a continuation of the famous game of the same name, released in 2015 and has earned many awards. Download the game Pillars of Eternity II: Deadfire via torrent from our website for free and without registration.
A well-known American company called Obsidian Entertainment worked on the creation of the project.
Plot
The action takes place in a fictional fantasy world called Deadfire – a huge archipelago that hides many secrets and dangers. You will have the opportunity to play for already familiar characters who will have to complete a new difficult task.
The mighty god Eotas has broken free and now threatens humanity. Now he has not gained enough strength yet and is fleeing. You must do everything possible to find the god who has not yet gained strength and destroy him.
Gameplay
Pillars of Eternity II: Deadfire is a continuation of the famous RPG, which has not suffered at all in quality. This is still a project with a good level of graphics, clearly digested mechanics and interesting gameplay. Among the key features of the gameplay are the following:
a huge and completely open virtual world, which is drawn to the smallest detail;
ability to interact with non-player characters to collect additional information;
advanced character leveling system and combat mechanics;
the opportunity to assemble your own team of the best warriors to go on a journey together;
a variety of opponents – from ordinary enemies to powerful bosses;
a huge number of items, weapons, armor and artifacts that will st
Download the game torrent
Download Pillars of Eternity II: Deadfire (2018) PC in Russian with a cracked game for РС , without viruses and SMS, you can follow the link below.

Connections: download /
distribute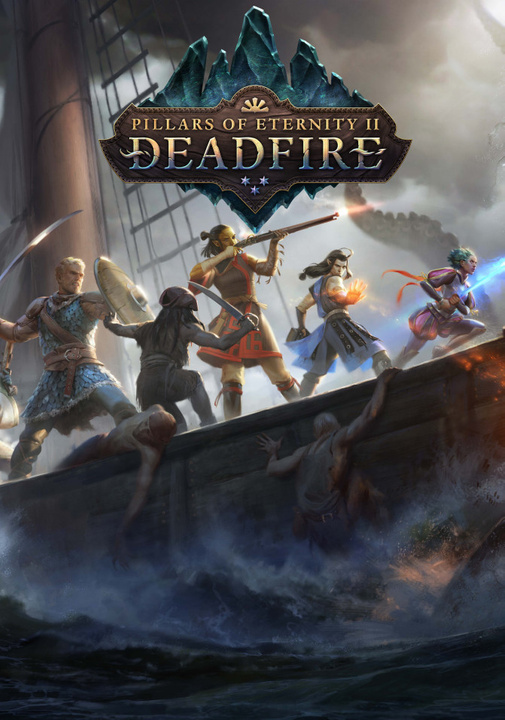 1.0
Publisher:
Versus Evil, Obsidian Entertainment
Similar torrent files
You can view similar giveaways: