Lovely Kitchen (2009) PC
Lovely Kitchen is a simple children's simulator of managing a small restaurant, fully developed and released on personal computers by a small company Realore Studios back in 2009.
The path to the dream can be very long
Since her childhood, Mary dreamed of her own large restaurant, but the path to such a dream is very long, difficult and thorny. Nevertheless, the main character did not lose heart and slowly went to her goal, overcoming all possible difficulties and obstacles. Over time, she managed to open her own small restaurant on the outskirts of the city, but the most difficult thing is yet to come, you need to try very hard to keep your business afloat for at least some time.
It's time for serious work
Let's see if your culinary skills will be able to conquer the inhabitants of a big city, or will visitors prefer not to come to your institution anymore? To break out into the leaders among many restaurants, you need to put a considerable amount of effort and time, without difficulty you can only ruin your business, but it costs a lot to keep it afloat.
Improve the cooking, the atmosphere in the institution and the quality of service, the only way to attract new customers and leave existing visitors. Constantly upgrade your restaurant, as the honor and glory will not take long to wait. And most importantly — you can not stop there, there is always something that can be corrected or improved.
Features of Lovely Kitchen:
The need to constantly invent new dishes, improve the interior of the room and raise the level of service.
An advanced and at the same time simple simulator of the owners of a small restaurant located on the outskirts.
A simple gameplay that will be clear
Download the game torrent
Download Lovely Kitchen (2009) PC in Russian with a cracked game for PC , without viruses and SMS, you can follow the link below.

Connections: download /
distribute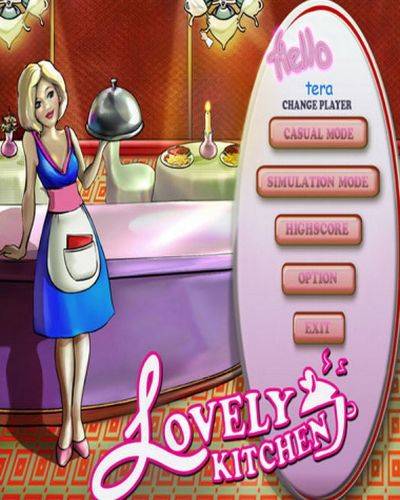 1.0
Publisher:
Realore Studios
Publication type:
Лицензия
Similar torrent files
You can view similar giveaways: