Barbie and Her Sisters: Puppy Rescue (2015) PC

Barbie and Her Sisters: Puppy Rescue is an exciting children's arcade game about the life of a popular Barbie doll and her many friends. The game was developed by Torus Games studio and was released on personal computers and many other platforms in 2015.
Barbie doll and her friends gathered in one place again
You will be able to meet Barbie and her many friends again. But all the dolls gathered in one place for a reason, they decide to do good deeds and help cute dogs and other animals left unattended on the street. You can join such a good cause at any time and help Barbie find all the suffering animals.
Go ahead for adventures!
Exciting adventures are waiting for all girls and girls who love Barbie dolls and pets. Travel through numerous levels, collect a variety of animals and help them as much as you can. For some pets, a small caress or a bowl of food is enough, while others urgently need to be taken to a veterinary clinic, where they will receive qualified medical care.
Each found poor guy needs his own specific approach. Some animals cannot be kept together, they will fight, making everything worse to the point of impossibility. In general, there will be a lot of adventures in Barbie and Her Sisters: Puppy Rescue, so it shouldn't be boring
Features of the game "Barbie and Her Sisters: Puppy Rescue":
An exciting gameplay, as players have to do a lot of good and useful things.
The opportunity to work side by side with Barbie and many other popular dolls.
Good graphics and stylistics, it feels like the dolls on the monitor screen are real.
The disadvantage of the game is one — it will appeal only to girls or girls, the rest of
Download the game torrent
Download Barbie and Her Sisters: Puppy Rescue (2015) PC in Russian with a cracked game for PC , without viruses and SMS, you can follow the link below.

Connections: download /
distribute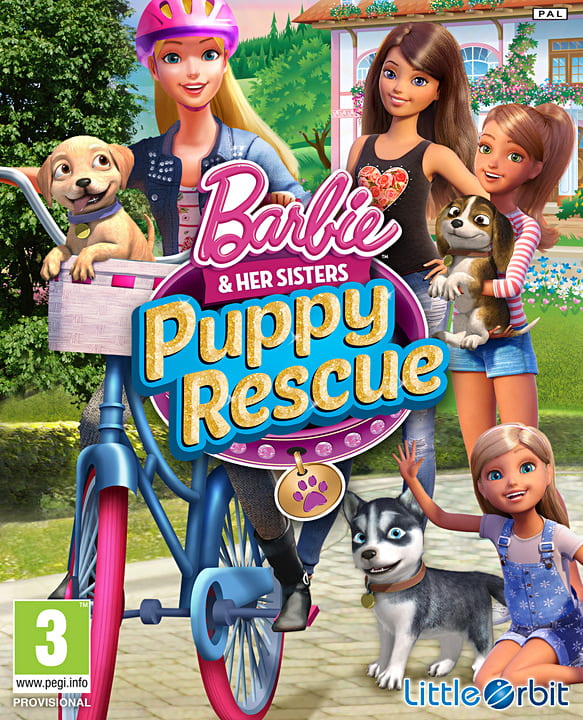 1.0
3+
Publication type:
Лицензия
Similar torrent files
You can view similar giveaways: