Seraph: Deluxe Edition (2016) PC

Seraph is a 2D action with sci-fi elements, in which you take on the role of the main character – an angel. She is in a futuristic prison, from which it is impossible to escape just like that, and to achieve your goal you will have to fight a horde of devilish creatures.
The game is developed and released by the independent studio Dreadbit.
Gameplay
Exploration and battle are integral elements of the game. The heroine is faced with monsters that are simple cannon fodder, and more powerful, persistent opponents. A distinctive feature is the dynamics and combat system. Aiming is automatic, so all you have to do is pull the trigger and control the heroine, who can jump over enemies, run on walls and bounce off them, which allows her to avoid attacks. During the game you can use a wide arsenal: pistols, machine guns, shotguns, etc. The further you advance, the more types of deadly firearms you get. While in most cases, killing enemies requires enough firepower. In addition, during the gameplay, you unlock useful special offensive abilities that, if mastered, will help you survive in the most difficult battles.
Features
Among the key features of Seraph are:
levels are created procedurally - each time, enemies, bosses, bonuses and the advantage of the protagonist are modified;
every time you die, the heroine is reborn with a lower HP limit, and in the end, she may die forever;
As you get stronger, the difficulty level increases in real time;
the various lighting effects that accompany powerful attacks deserve special recognition;
The gameplay is complemented by dynamic electronic music and
Download the game torrent
Download Seraph: Deluxe Edition (2016) PC in Russian with a cracked game for PC , without viruses and SMS, you can follow the link below.

Connections: download /
distribute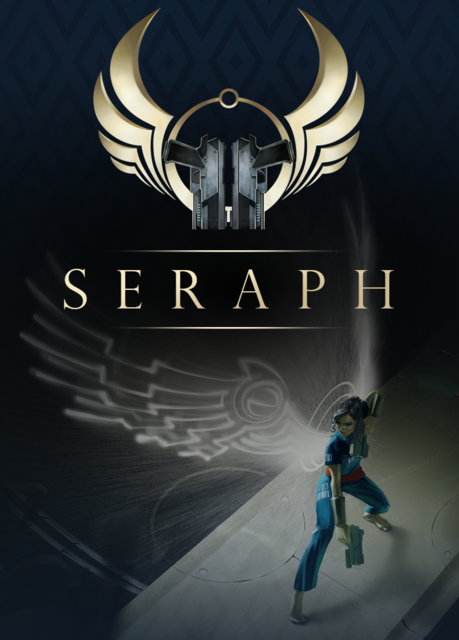 1.13
Interface:
Русский, Английский
Similar torrent files
You can view similar giveaways: