Farm Expert 2016 (2015) PC

Farm Expert 2016 is a popular farming simulator in which you run a business controlling farms where you grow various crops and raise livestock.
The game was developed by the independent studio Silden.
Gameplay
In the game you take on the role of a farmer who has to plant various crops and fruits, raise livestock and buy new equipment and agricultural machinery, managing and expanding the business. The game uses more than 170 licensed and precisely reproducible machines designed for various agricultural purposes in different seasons.
There are two maps offering more than 80 arable lands that can be sown or planted using eight types of crops – beets, potatoes or green fodder. Just like the previous parts, Farm Expert 2016 offers fruit planting and harvesting with the help of specialized machines. For those who prefer to engage in animal husbandry, there are cattle, poultry, horses, sheep and goats.
Features
Among the key features of Farm Expert 2016 are:
presents both single player mode and multiplayer, so you can spend time;
in comparison with previous versions, Farm Expert 2016 uses new, more advanced visual effects, as well as improved, more realistic physics of controlling agricultural machines;
the new technology allows cars to react to road obstacles, wheel ruts and dirt;
Farm Expert 2016 can be modified by players, so enthusiasts have the opportunity to create their own 3D models of cars and buildings;
has a huge number of lic
Download the game torrent
Download Farm Expert 2016 (2015) PC in Russian with a cracked game for PC , without viruses and SMS, you can follow the link below.

Connections: download /
distribute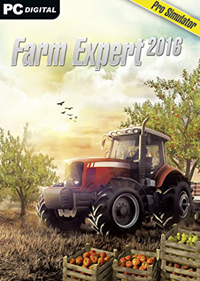 2.18
Publisher:
Ravenscourt, PlayWay Inc
Similar torrent files
You can view similar giveaways: