Past Cure (2018) PC
Past Cure is a dark video game with elements of a psychological thriller in which the line between reality and the dreams of the protagonist is erased.
The game was developed by the independent studio Phantom 8 Studio.
Description
Events take you to a mysterious place, but you don't know how you got there. Trying to find a way out of the house, you realize that this world is essentially a dream. Ian is the main character, far from being persecuted in the real world, thanks to the little blue pills he keeps his mind under control. Despite this, he finds himself in the pernicious worlds of dreams and in the real world, he still wants revenge on the organization that shook his sanity. You will try to bring back memories of your past, and what is haunting you.
Gameplay
You can choose which type of game best suits your style. Fight enemies one-on-one in hand-to-hand combat, or use a hidden style and your cunning. Depending on what you choose, it will definitely affect the following scenes. During the passage, you will find out how amazing Ian's abilities are. In addition to owning a firearm, he can slow down time and change perception. Be careful, and keep the blue pills handy, because once they run out, you will be left with a limited amount of sanity.
Features:
fascinating contrast between real-world combat levels and the abstract reality of various puzzles in the dream world;
boasts graphics developed using Unreal Engine 4, which looks great;
the controls do not require much skill, so players of all levels can play comfortably;
an intriguing s
Download the game torrent
Download Past Cure (2018) PC in Russian with a cracked game for Phantom 8 Studio , without viruses and SMS, you can follow the link below.

Connections: download /
distribute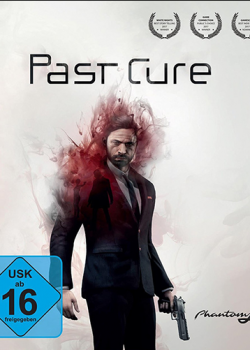 1.0
16+
Publisher:
Phantom 8 Studio
Platform:
Phantom 8 Studio
Similar torrent files
You can view similar giveaways: