Mass Effect: Andromeda - Super Deluxe Edition [v 1.10] (2017) PC | Repack by R.G. Mechanics

Mass Effect: Andromeda is a computer video game in the RPG genre and an action game with a third–person view. It is the fourth part of the eponymous line and for the first time tells a story unrelated to the cult character of the series – Captain Shepard.
Plot
Events unfold in parallel with the adventures of Shepard. The main characters are members of the crew of the ship "Storm", which was one of the flagships of the Andromeda project. The leading races decided to explore the Andromeda galaxy and colonize planets adapted to life.
Gameplay
Basically, the gameplay of Mass Effect: Andromeda has not changed much compared to the previous parts, but some of the innovations are worth mentioning:
Now it is impossible to initially choose a character class – it is formed during the passage.
It became possible to use an all-terrain vehicle, as it was in the first part. With the help of it, the team moved on the surface of hostile planets.
The player can activate a jetpack, which allows you to escape from enemy fire, fire from the air, as well as overcome obstacles.
The mechanics of the battle were significantly complicated, because earlier fights, even at a high level of complexity, seemed like a walk. A scanner of various interesting items has been added.
As before, the player must command his spaceship from the bridge and direct it to explore the planets. In the course of the passage, you can find companions and start a relationship with them.  
Graphics
The developers have slightly modified the graphics, but when creating the fourth part of Mass Effect, the same, albeit somewhat modified engine was used. The game world has become somewhat more extensive, instead of narrow corridor locations. The effects in battle, equipment and weapons are perfectly drawn. The only drawback can be considered far from the most
Download the game torrent
Download Mass Effect: Andromeda - Super Deluxe Edition [v 1.10] (2017) PC | Repack by R.G. Mechanics in Russian with a cracked game for PC , without viruses and SMS, you can follow the link below.

Connections: download /
distribute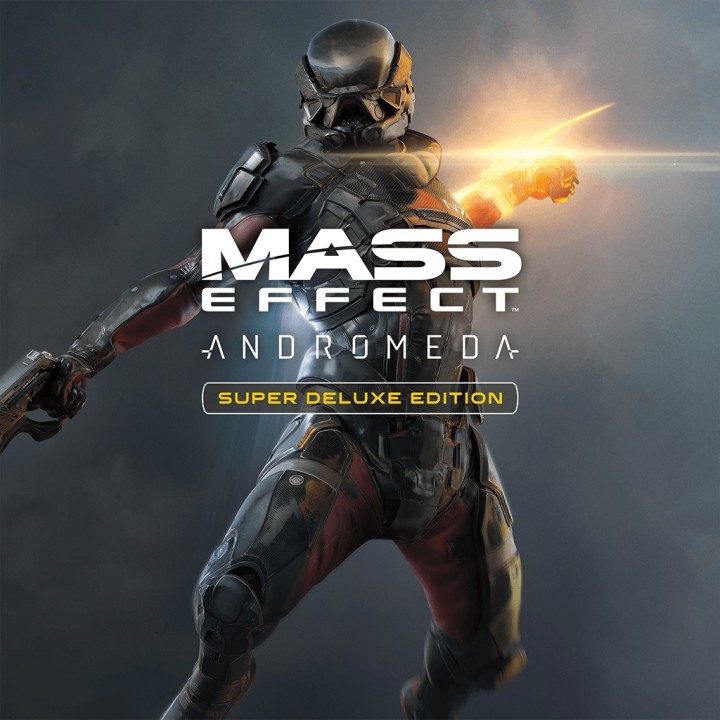 16+
Publisher:
Electronic Arts
Interface:
Русский, английский
Similar torrent files
You can view similar giveaways: