Dead Effect (2014) PC

The game begins in 2045 on a spaceship. Jane Grey wakes up after a long cryostasis, but does not understand why she was woken up so early. She's about to find out what happened and discovers her entire crew are walking dead and monsters. The computer system, noticing the unusual activity on the ship, turned off all cryostat cameras for security purposes. The computer installed in Gray's armor tells her that she is also infected with a virus.
After that, Dr. Wagner contacts her and tells her that after the death of the pilots, the ship is flying to Earth on autopilot, if it crosses the meridian line, the whole planet will become infected with the virus. Jane heads to the cockpit to turn off the autopilot, and she manages to do it. Afterwards, Gray goes to the laboratory center to see Wagner, and he reveals that she is actually part of the experiment. They're not on a ship, they're in a massive research facility. The doctor says she did a great job, then tries to kill her, but she runs away and vows to find him and kill him. Wagner uses a virus on himself and becomes a super mutant with electrical powers.
Gameplay
In the campaign mode, you can play for a man – Gunnar Davis, and for a woman – Jane Grey.  They have no differences, except for the textures in the game. The same weapons and missions. There are only 12 missions in the game that you have to complete sequentially, killing zombies, and collecting codes to open doors.
The game has a large variety of mutants:
Suicide zombies are running at you with a grenade in their hand.
Zombie Soldiers – have small armor and weapons. It's a little harder to kill than ordinary zombies.
Ordinary zombies – do not stand out in any way, cause little damage, easy to kill.
Zombie in a biological suit – has good armor, does not give in to some grenades.
Bosses – there is 1 boss at each level. The strongest in the game. Have a large amount of health and very good damage.
You will be able to find pods that will replenish your health. There will be pills on the shelves or on the floor, collect them.
Other modes in the game
In survival mode, you have to try to kill as many enemies as possible, within a certain time. In the biological defense mode, you will be attacked by waves of enemies that you have
Download the game torrent
Download Dead Effect (2014) PC in Russian with a cracked game for PC , without viruses and SMS, you can follow the link below.

Connections: download /
distribute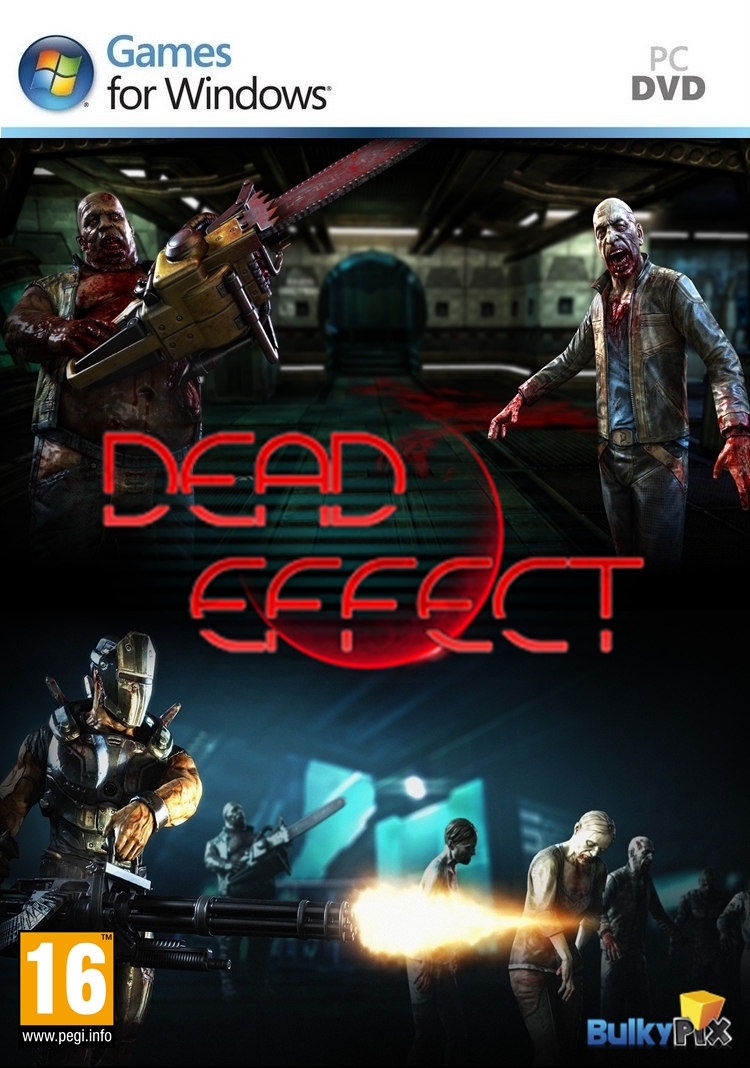 1.4
18+
Publisher:
BadFly Interactive
Similar torrent files
You can view similar giveaways: